What's Happening at the RMTAO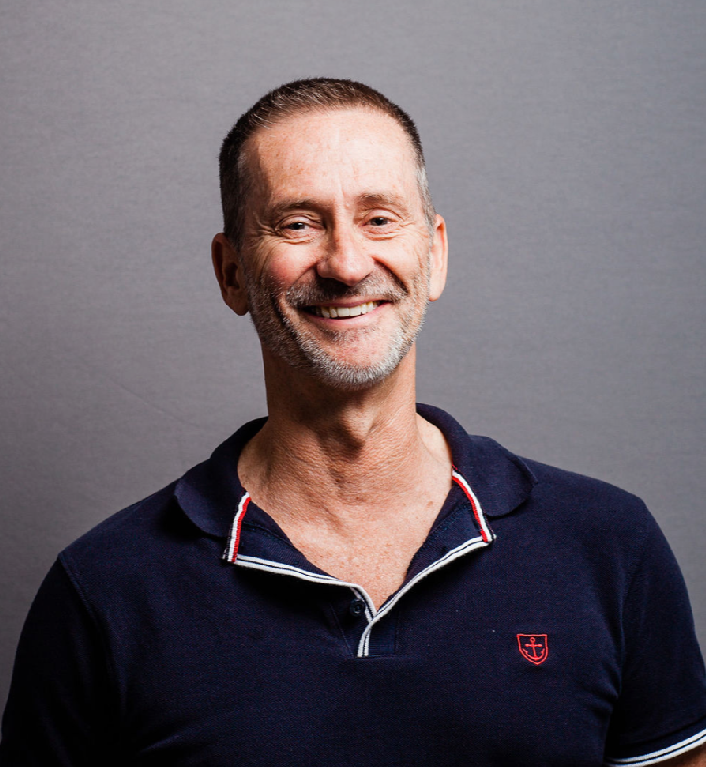 The Board agreed to some changes to processes used for its elections. Secretary Alex Kidd will give you the specifics in the Fall, but they can be summarized as a faster turnaround for announcing the results and a commitment to transparency so that all election results and tallies will be made available to the membership.

Vice Chair Susan Bessonette and I are working with Operations to develop a Peer Assessment Tool Kit. For some time I've been receiving reports about challenges faced by RMTs when they are selected for the new version of Peer Assessment. By developing this Tool Kit we hope to provide RMTAO members with the skills they need to be successful when selected for assessment. We'll have more to announce on this in the coming months.

I'm currently writing a new survey question to get your feedback about how you feel about RMTs massaging spouses. Yes, yes, I know that's currently not allowed, but I want to hear what our members think about recent changes to how other health professions handle this, and about changes in wording to our Standards of Practice that will come into effect in January. I am very curious about what you're going to tell me, so keep an eye out for the survey!

Directors Erika Kuehnel and Chris Semenuk have been providing expertise to our E.D. Michael Feraday on the ins and outs of W.S.I.B. in order for him to help facilitate improvements for RMTs who work within this framework.

Finally, former Director Darren Nixon has accepted the Board's invitation to work with Operations and assist with a special project that will look at ways to improve one of our important RMTAO programs. And in addition to welcoming Darren back to a peripheral role with the Board I'd like to extend my thanks to Dylan Crake, Dani Faucher, Kristofer Lam and Jason Verbruggen for answering the call to volunteer their time to be Members at Large on some of our Board committees to help with the workload and to bring outside perspectives to the work we do.

Ian Kamm, RMT
Chair, RMTAO Board of Directors
---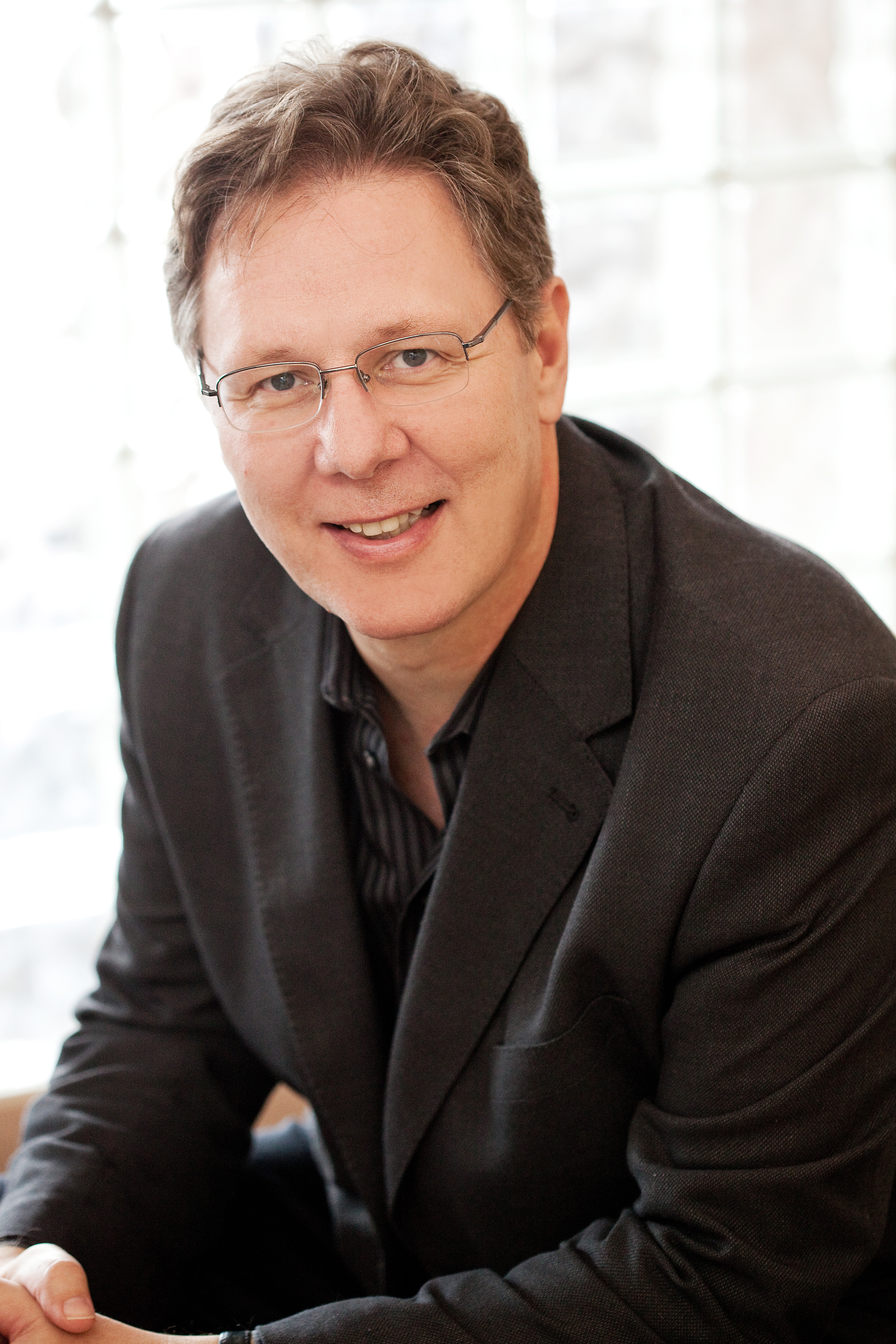 Management at Sun Life Financial. These are the most senior people at Sun Life that deal with issues related to delisting.

I will be meeting with similar Executives of other insurance companies to ensure we have better direct lines of communication with the large insurance companies. I can also share that the Insurance Industry as a whole is working on guidelines that would promote greater transparency on the part of the insurance industry with providers. A timetable has not been confirmed for this but it is actively being worked on by the Canadian Health and Life Insurance Association (CHLIA), which is the national association for the industry.

Sun Life did share that some of the biggest issues concerning delisting from Sun Life is when providers keep poor notes - that is note-taking does not adhere to CMTO standards. Another issue to keep in mind is that it is important to respond and otherwise respond promptly to Sun Life when they are investigating an issue. I hope that members find this helpful in their dealings with Sun Life

---
The RMTAO is pleased to announce a new webinar focused on helping you find, understand and apply research to your practice.

This webinar titled Make Research Relevant to Me will be presented on September 15 by Ruth Werner.

This webinar will barely scratch the surface of what research can mean to you, but it will cover some current massage therapy research findings and events; some basic information on how to find the research you want, and apply it to your practice; and finally we will discuss what you can do in the research world: writing case reports that can benefit the whole profession and feed into future research.

Space is limited, so register online now.

---
WSIB Consultation on Community Programs

The WSIB contracted Priority Health Consulting to complete a WSIB community program review and make recommendations on how they can work better with community health care providers and their associations.

This group is looking to virtually survey and/or interview a sample of health care providers who have experience delivering WSIB community programs and services such as Programs of Care (POC) and Fee for Service (FFS).

Would you be interested in speaking to this group about your experience delivering POCs and FFS, and working with the WSIB? If yes, you must consent to having us share your contact information with them.

If you're interested in participating, please contact our Executive Director, Michael Feraday at michael@rmtao.com.

---
A recording of the June 24th, 2021 webinar "A Privacy Update for Regulated Health Professionals" is now available on YouTube. The webinar was coordinated by the Colleges of Physiotherapists, Dietitians, Kinesiologists, Massage Therapists and Occupational Therapists, and presented by health lawyer, Kate Dewhirst.

This webinar includes privacy lingo, recent updates to privacy law in Ontario, strategies to prevent privacy breaches and the process for reporting privacy breaches.

Access the webinar...
---
My patient searched for me on RMTFind.com and couldn't find me, why didn't I appear?
All RMTAO members are entitled to one free listing on RMTFind.com, which is a site a member of the public can search when searching for RMTs in their area.

However, your listing on RMTFind.com is not automatic, as many members do not want to appear on RMTFind.com for a variety of reasons.

If you have not done so already, you can log into the RMTAO website and click on My RMTFind.com listing on the left side of your screen in order to add your listing information. You can do this by clicking edit next to the inactive listing that is already there. This is also how you would edit any existing information on RMTFind.com.

Members of the public can search RMTFind by postal code, city or by first or last name. RMTFind cannot be searched by both first and last name at the same time. The majority of visitors to RMTFind.com search for an RMT by postal code.
Do you have a question? Email info@rmtao.com
---
Avoid These Mistakes in a Tough Conversation

Difficult conversations are difficult for a reason, and when you're anxious or stressed out, it's easy to say the wrong thing. To keep the interaction from going sideways, avoid these common mistakes.

1. Don't assume your perspective is obvious. Steer clear of phrases like "clearly," "obviously," or "without a doubt," which are likely to insult your counterpart.
2. Don't exaggerate. Skip any statements that start with "You always…" or "You never…" They're rarely true.
3. Don't challenge someone's character or integrity. You'll just make the person defensive if you tell them they're "unprofessional," "wrong," or "unethical."
4. Don't tell others what they should do. People feel judged by "should" statements. Try saying "You might consider...," "One possibility is...," or "Have you thought of...?" instead.
5. Don't say "It's not personal." Recognize that even when it's not personal to you, it might be for the other person.


Adapted from "Words and Phrases to Avoid in a Difficult Conversation," by James R. Detert
---
Psychosocial areas of worklife and chronic low back pain: a systematic review and meta-analysis
Background: The aim of this review was to synthesize the evidence on the potential relationship between psychosocial work factors from the Areas of Worklife (AW) model (workload, job control, social support, reward, fairness, and values) and chronic low back pain (CLBP; unspecific pain in the lumbar region lasting 3 months or longer).
Methods: We conducted a systematic literature search of studies in Medline, PsycINFO, Web of Science, and CINAHL (1987 to 2018). Three authors independently assessed eligibility and quality of studies. In this meta-analysis, we pooled studies' effect sizes using a random-effects model approach and report sample size weighted mean Odds Ratios (ORs).
Results: Data from 18 studies (N = 19,572) was included in the analyses. We found no studies investigating associations between fairness or values and CLBP. CLBP was significantly positively related to workload (OR = 1.32) and significantly negatively related to overall job control (OR = 0.81), decision authority (OR = 0.72), and two measures of social support (ORs = 0.75 to 0.78), even in prospective studies. Skill discretion and reward did not significantly relate to CLBP. Moderation analyses revealed several variables (e.g., exposure time, mean age and sex) affecting these relationships.
Conclusions: Our results support employees' workload, job control, and social support as predictors of CLBP. In this line, these work factors should be considered when developing programs to prevent chronic low back pain. Future studies should apply measures of CLBP that are more precise, and investigate the full areas of work life (AW) factors in combination.

Buruck, G., Tomaschek, A., Wendsche, J., Ochsmann, E., & Dörfel, D. (2019). Psychosocial areas of worklife and chronic low back pain: a systematic review and meta-analysis. BMC musculoskeletal disorders, 20(1), 480.
---
The Learning Curve - The RMTAO Education Series

The Learning Curve - The RMTAO Education Series
The Learning Curve provides education to massage therapists in a variety of hands-on workshops and lecture-based seminars across Ontario focused on three main areas-Competency, Business, and Modality. The Continuing Education Program is designed to help massage therapists increase their knowledge base to continuously improve for both their own personal success and that of the client.
Click here for more information about the courses that are offered by the RMTAO.
Chronic Pain and Massage Therapy
July 21, 2021 - Online Webinar
Make Research Relevant to Me
September 15, 2021 - Online Webinar
---
Upcoming Community Networks and Related Activities

The RMTAO has created a feature on RMTAO.com for Community Networks. Members and non-members can access information about the latest upcoming network activities on our list of upcoming events! Don't see a Community Based Network near you? You can contact Angela Paton at angela@rmtao.com to learn more about starting one!

London CBN Meeting
Date: July 4, 2021
Time: 10:00 a.m. - 12:00 p.m.
Topic: MVA how-to session on managing OCF18 paperwork & adjuster wrangling with Dani Faucher and Chris Semenuk
Summary: Monthly chat for RMTs, grads and students, you don't have to be a RMTAO member. Feel free to add topics or ask questions in the comments ahead of time. You don't have to be from the London area. You are welcome to lurk, no-one is put on the spot, video optional.
We'll catch up on RMTAO and CMTO news, upcoming & past courses, brains-trust for anyone who needs support/ideas/guidance, plus anything anyone wants to raise.
Meeting info: Google Meet https://meet.google.com/puy-rzrd-nsm
RSVP: Dani Faucher, danifaucher.rmt@gmail.com
Upcoming Meeting: September 5, 2021

Hamilton CBN Meeting
Date: July 15, 2021
Time: 7:30 p.m. - 9:30 p.m.
Topic: Open discussion
Meeting info: All RMTs, students and new grads welcome! For topic suggestions or to RSVP, contact CBN coordinator Radha Rapersaud at (905) 630-2907 or rrampersaud1964@gmail.com

Quinte CBN Meeting
Date: July 15, 2021
Time: 10:00 a.m. - 11:30 a.m.
Topic: Privacy Laws recap from CMTO webinar
Meeting info: Virtual meet from Quinte Region RMT CBN Facebook group
RSVP: Stephanie Webb, stephaniewebbrmt@gmail.com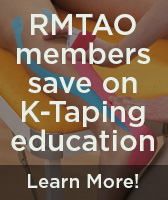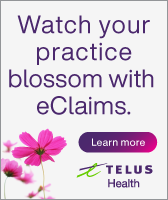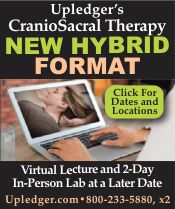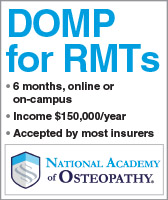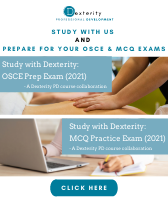 As extreme heat warnings remain in place over much of Western Canada and the unprecedented weather moves east, experts warn many Canadians' health could be at risk from the spike in temperatures.
Read more...